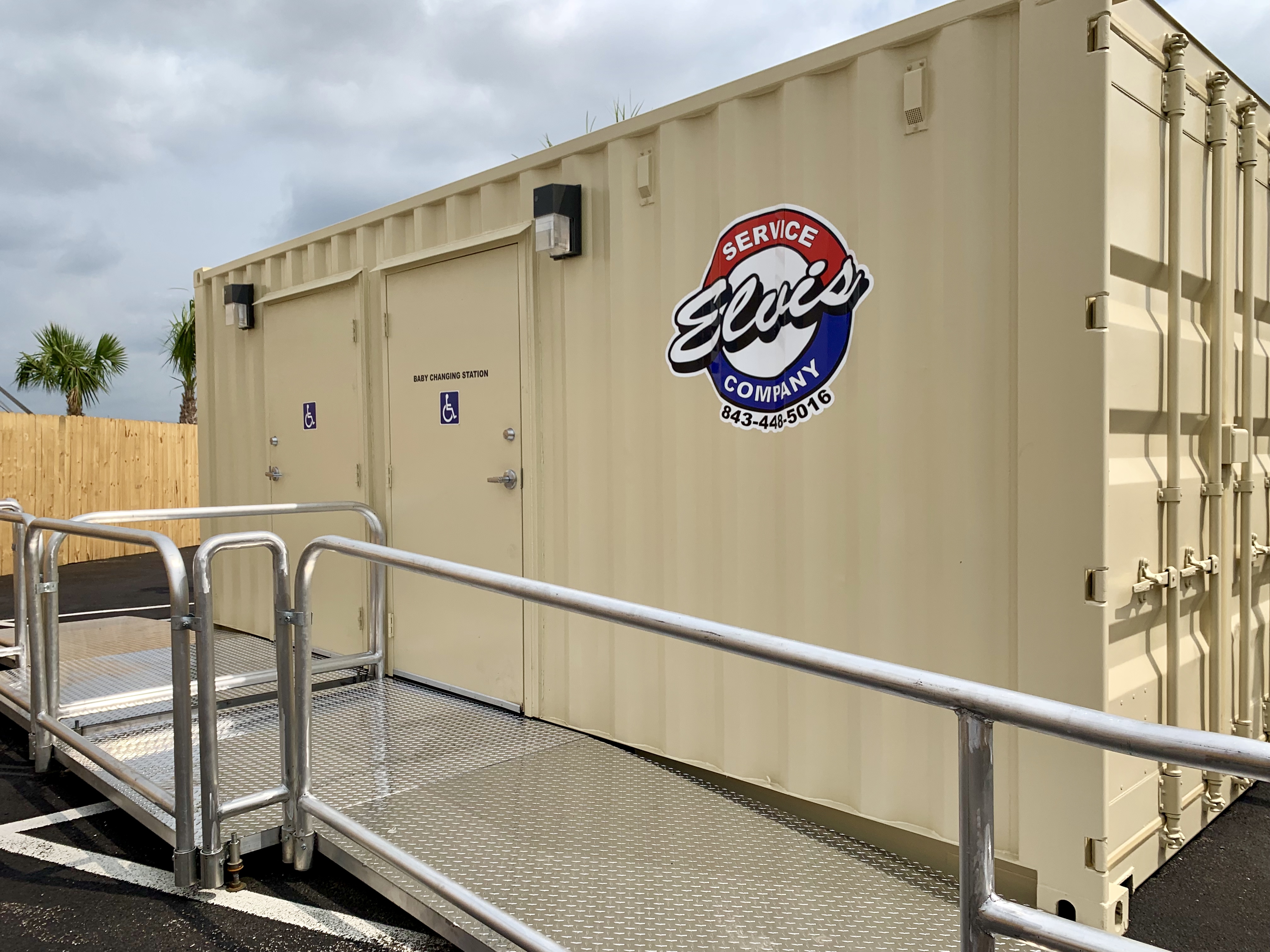 11 Nov

5 Reasons To Rent Charleston Mobile Office Containers
5 Reasons To Rent Charleston Mobile Office Containers
Charleston mobile office containers make storage and facilitating business easier for business owners and managers in a variety of industries. Whether you're overseeing a major construction job or operating a seasonal business, relying on a rental office trailer allows you to stay organized and keep your equipment and other important items safe.
Elvis Service Company offers office / storage combo units for job offices in the Charleston and surrounding areas. Without leaving the job site, you can manage personnel, meet with clients, and have a secure location for paperwork and electronics. If you're traveling from the work site to a traditional office building, or worse, you don't have a secure office at all, consider these benefits of renting a Charleston mobile office container.
Mobility
For many business owners, the job site moves to where work is needed. A traditional office doesn't allow the freedom to transport at will. Utilizing a mobile office container allows you to move when the job is complete without a lot of planning or advanced notice. Respond to your customer's needs with the mobility that comes with a mobile office rental.
Create Custom Layout
As the needs of your business change, your office organization needs to change with it. When you need more space for storage after acquiring new equipment, a mobile office unit allows you that space. If you need to expand your office space for an area to meet with clients, a 40' mobile office unit accommodates that need. A traditional office would require renovations or additional storage to meet your needs, adding to your overall costs. The Elvis Service Company offers two sizes in office / storage combo units. Choose from a 20- or 40-foot unit to meet the demands of your business.
Budget Friendly
Unlike finding and leasing a traditional office space, renting a mobile office container allows you to use the office for the time you need it without the upkeep or maintenance that comes with a brick and mortar. Saving money is important to business owners of all niches, so renting a mobile unit allows you to use the money to grow and expand rather than pay a year-long lease on a commercial space.
Safety
You've worked hard to create a strong business. Don't leave your equipment or private documents in the hands of thieves. A mobile office unit offers the safety and security you need to shield your belongings from those who may take advantage of unattended tools, contractual information, or other materials.
Comfort
When you work outdoors or you're constantly on your feet, a mobile office and storage unit provides a comfortable escape from the elements. The Charleston mobile office units provided by Elvis Service Company come equipped with phone lines, heating, air conditioning and power. You can operate your business from the job site conveniently and comfortably.
When your business is expanding or your need secure storage for equipment and paperwork, a mobile office unit is the best choice. The Elvis Service Company will help you decide which size unit is best for your needs. Contact our team today for your mobile office rental quote.