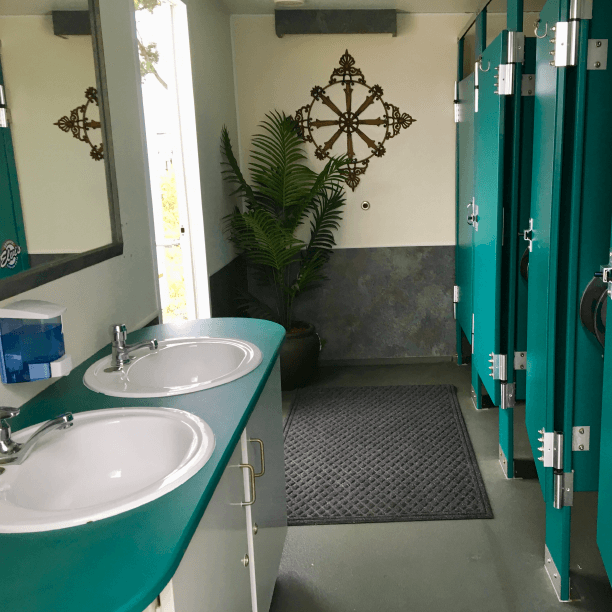 23 Aug

How Do I Choose A Portable Toilet For A Special Event?
How Do I Choose A Portable Toilet For A Special Event?
There are a thousand details to get through when planning an event, big or small. You want your guests to be comfortable and enjoy themselves. So while picking out the best caterers, the best locations, the best entertainment, you want to make sure you pick out the best portable toilet solution.
If you are in the planning stages and need to make a decision, below are a few things to consider.
How many people will be at your event?

There's nothing worse than having to wait in a long line when you "have to go". Making sure there are enough restrooms to keep the wait time down will go a long way in ensuring your guests enjoy themselves.
How big is the location of the event?

If the event is spread across a large venue, you will need to consider having more than one restroom area set up.
Do you need a hand washing station?

There are solutions that have sinks inside the trailer or freestanding stations. If there will be a lot of children at the event there are low profile portable hand sinks that will make it easier for the kids to stay clean.
Do you need a wheel-chair accessible portable toilet?

Every event should have at least one handicapped portable toilet with a low profile sink to accommodate those who need it.
What kind of portable toilet should I have for my event?

When picking out your restroom solution you need to consider if it the type of event. If it is a wedding, then you will want a luxury portajohn solution to fit the aesthetics of the event. If you are planning an outdoor festival, simple single portable toilets will probably suffice.
Do you have more questions? Do you want to know about our portable restroom rental options? Give us a call today!