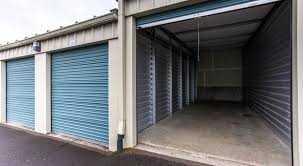 08 Jun

Top 3 Avoidable Issues When Renting Storage Container
Top 3 Avoidable Issues When Renting Storage Container
Whether you own a business, manage a construction site or you're hosting an event, it's likely you'll need extra storage space. Myrtle Beach storage containers for rent offer the safety and space you need for equipment, supplies or important paperwork. Even when rental storage trailers are easy to rent, there are always a few obstacles to overcome to ensure you're using the self-storage container in the sagest, most effective way.
Elvis Service Company has a number of storage containers for rent. Customize your needs with our 20 or 40-foot storage containers, office storage combo units, or 48 foot semi-trailers and 53 foot semi-trailers. No matter which container best fits your needs, avoid these three common issues with storage containers.
Avoid Moisture In Storage Unit
Similar to when moisture creeps into your home, leaving any item that contains moisture will lead to mildew or mold. The items you store are important, and you don't want rust to settle onto the equipment or moisture to ruin crucial documents and contracts. Under certain conditions – with a presence of humidity and ideal temperature – mold can begin to grow in just 24 to 48 hours. Spores can colonize in 3 to 12 days, but don't become visible for 18 to 21 days.
To prevent mold or mildew from destroying your belongings, avoid storing moisture-ridden items likes used appliances, pool items, or fish tanks in the container. You'll also want to wipe down any equipment or plastic storage bins that come into contact with rain.
Rent The Proper Size Myrtle Beach Storage Container
It can be difficult to determine the storage container size you need, especially if you add materials or equipment throughout the project. The helpful staff at Elvis Service Company can help you determine if a 20- or 40-foot storage container will be best, or if an office-storage combination will best fit your needs. Have an idea of the items you'll need to store. An inventory of your supplies or boxes will help us best fit your needs. In addition, Elvis Service Company delivers the Myrtle Beach storage container to your work site, making setup an easy process.
Prevent Break-ins And Theft From Storage Units
Many of the self-storage containers on the market require you to provide your own secure locks or protect the windows yourself. When you want the most secure Myrtle Beach storage containers available, turn to the Elvis Service Company. Our office-storage units offer high security details while still allowing convenient ground-level access. The storage units have comprehensive locking mechanisms to keep your supplies safe. Each office container unit has a secure lock on the office door and the windows are protected by metal bars. When you take extra measures to store your equipment, you don't want to lure criminals to your work space with easy access to your valuables.  
The Elvis Service Company will take the time to listen to your needs, suggest the best-fit storage container for your work site and deliver the unit on time. Contact our office today to see which Myrtle Beach rental storage unit is best for your needs.