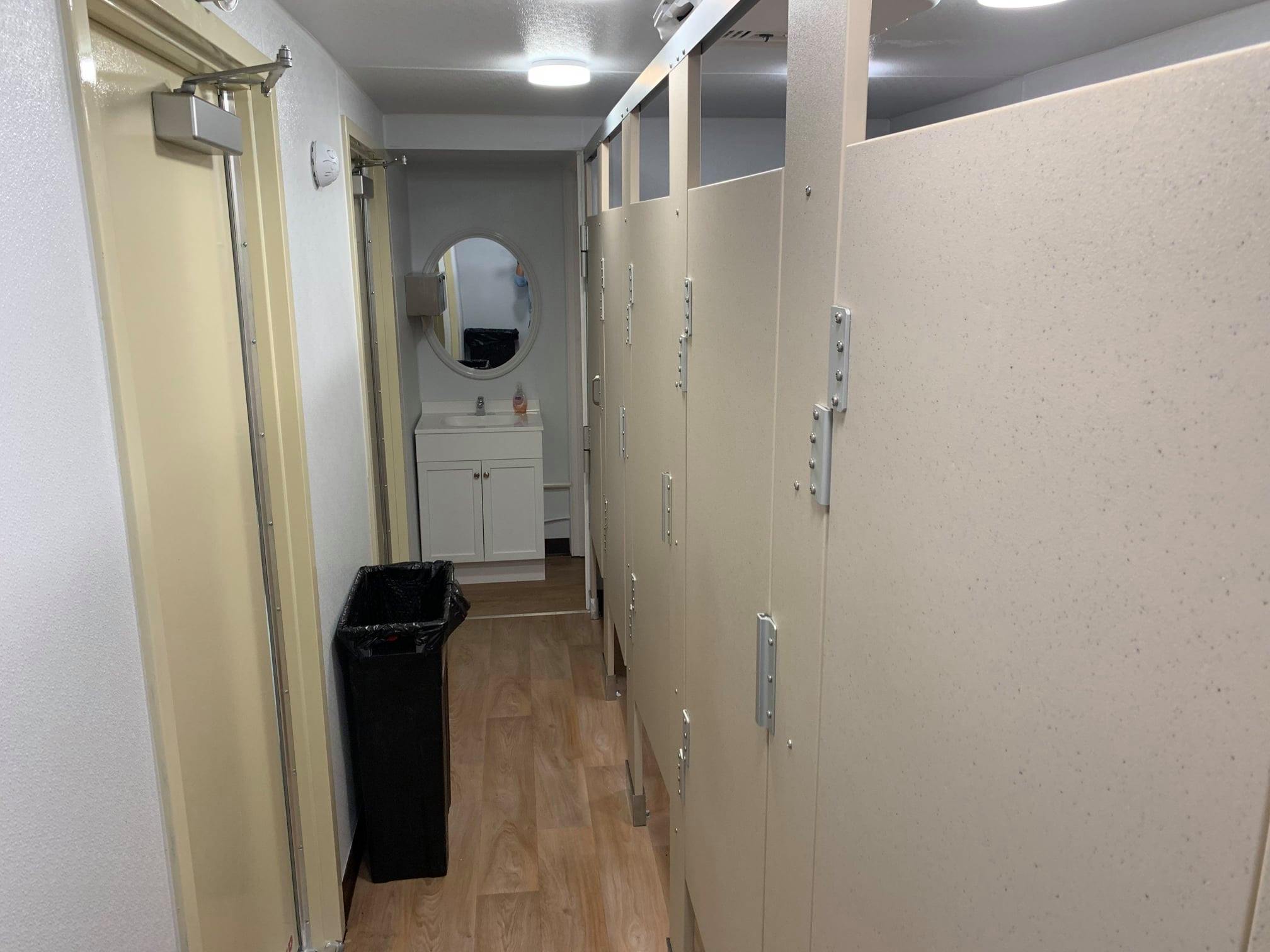 04 Sep

Top 5 Benefits Of VIP Restroom Trailers
Top 5 Benefits Of VIP Restroom Trailers
One of the most important features of planning an outdoor event is often overlooked. Whether you're organizing a community event, corporate function, or planning a wedding, the one important basic need you must include is portable restrooms. In the midst of planning an event menu or booking the DJ, stopping to search Myrtle Beach portable restroom rentals doesn't seem like much fun, but there are some major benefits to exploring your options. If you're planning an upscale event, don't settle for standalone porta potty units. Your guests deserve the best treatment, so we're explaining five major reasons you should choose VIP restroom trailers.
Aesthetics
After you take the time to plan out every detail of the event, you don't want the portable restrooms to be a sore spot for guests. VIP restroom trailers project an upscale appearance to match the experience of your event. While standard porta potties are ideal for music festivals and other large events, when you plan a wedding or formal affair, you want to present a classy appearance, even with the restrooms.
Multiple Units
Just because you choose the upscale VIP restroom trailer doesn't mean you're limited to only one stall. Elvis Service Company offers the best selection of portable restroom trailers in Myrtle Beach. Choose a 2-stall trailer for a small outdoor wedding or opt for the 11-stall restroom trailer for large events with several hundred guests. Use our guide to determine how many restroom stalls you need for your outdoor event.
Amenities
Offer your guests a relaxed environment and the comforts of home in a VIP restroom trailer from Elvis Service Company. The contemporary trailers offer amenities not found in the standard porta potty. Elegant countertops, modern flooring, running water, air conditioning, heating, and flushing toilets will impress your guests and leave everyone feeling comfortable and clean. The smaller VIP restroom trailers offer a locking door and just one stall for added privacy.
Budget Efficient
Planning large events usually calls for a large budget, but VIP restrooms trailers are the financially efficient choice. You're not stuck with numerous individual stalls that need to be hauled and dropped off. While the VIP trailers are rented at a higher price point, you're receiving beautiful amenities that aren't found in the standard porta potty. A clean, comfortable restroom is the best way to cater to a large crowd in a cost-effective way.
Customizable
The extra space allows you to customize the VIP restroom trailers to mirror the theme of your event. Add a sign outside the trailer to welcome guests or fill a basket with toiletry items to offer the guests inside each stall. For weddings, you can add photos, decor, or wedding favors to make the restroom apart of the event.
The Elvis Service Company is the industry leader when it comes to providing VIP restroom trailers to Myrtle Beach and surrounding communities. As you plan your event along the Grand Strand, be sure to include the VIP restroom trailer that your guests deserve.