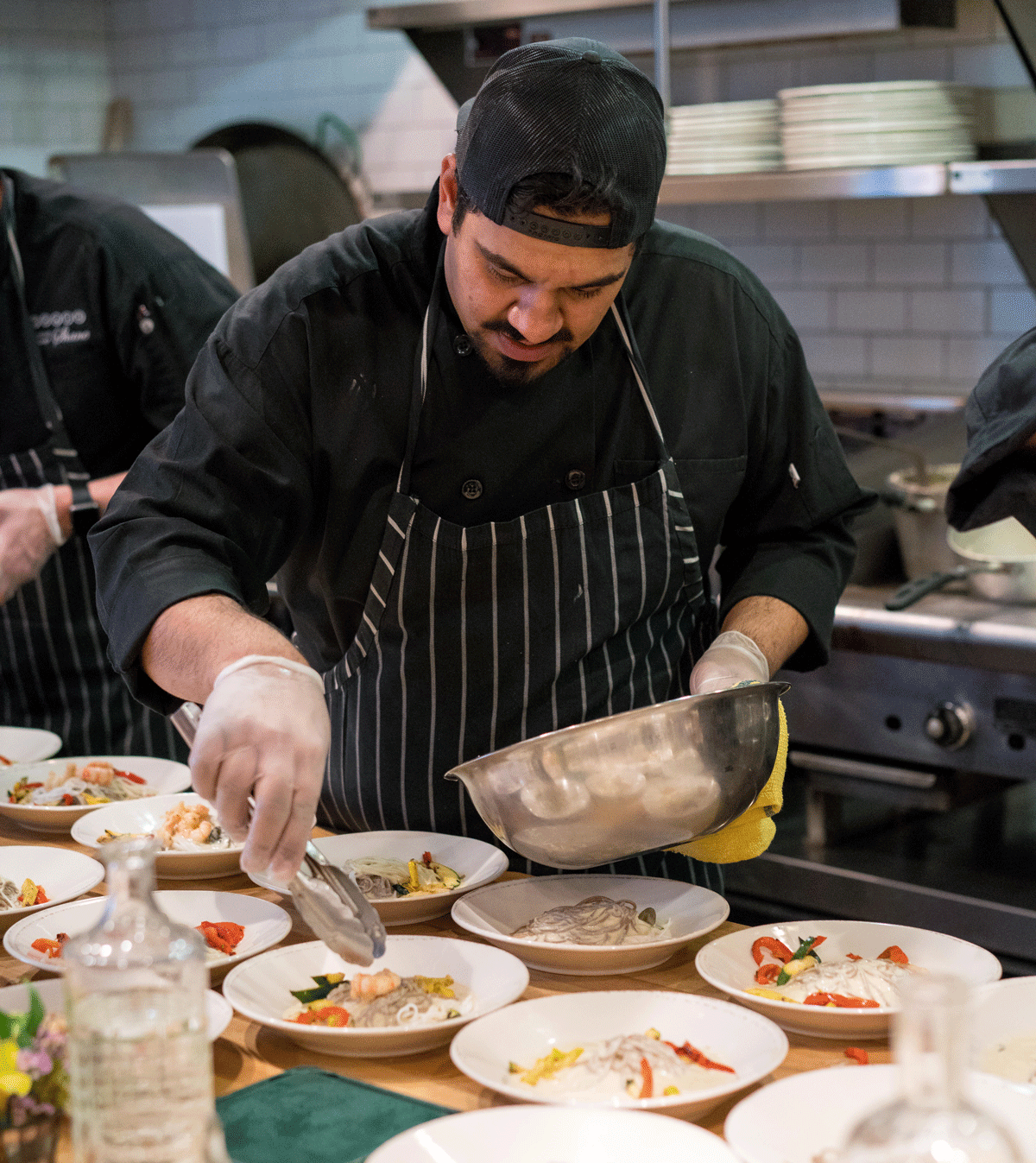 21 Feb

Why Your Restaurant Kitchen Needs Routine Line Jetting
Why Your Restaurant Kitchen Needs Routine Line Jetting
Line jetting keeps the pipes and grease traps in your kitchen clear. Having this service performed as part of your routine maintenance means you'll avoid clogs and blockages in your commercial kitchen. Grease is the number one drain blockage issue in restaurant kitchens, and left untreated, those blocked pipes can wreak havoc on your business. If the kitchen can't dispose of waste properly, your kitchen soon becomes contaminated with lingering wastes. You could be forced to close your doors while the mess is cleaned and pipes cleared. To avoid blocked drains, schedule routine line jetting services for your kitchen plumbing.
A grease trap is a tank or containment system that prevents your kitchen grease from reaching your local sewer system. The kitchen's grease trap will function efficiently when it is cleaned on a regular basis. The job can be very messy, so hire a grease trap cleaning company to keep your facility running smoothly.
When the grease trap pipe begins to clog, line jetting, or hydrojetting, if a necessity. The powerful pipe cleaning method helps rid the pipe of buildup and debris, restoring waste flow to normal.
What is Line Jetting?
Hydrojetting is an eco-friendly approach to pipe cleaning. By utilizing an existing opening in your pipe, the Elvis Service Company can use the hydrojetting tool and have your pipes clean as soon as possible. With this advanced technology, there's no need for digging into your kitchen floor to clean the pipe. Our team will insert a 360-degree nozzle into your pipe. Extreme water pressure is used to force jet streams out of multiple opening in the nozzle. As the nozzle moves through the pipe, the powerful water streams clear the grease buildup.
Hydrojetting Myrtle Beach services are typically used in two ways: as a grease trap pipe cleaning preventative measure or as an emergency service to a severe pipe clog. Having line jetting services performed on your pipes means you can rest easy knowing waste and grease are flowing to the right locations and your kitchen is running smoothly. Don't wait until a plumbing or grease trap emergency before you call a professional line jetting company.
Line Jetting Benefits
Having your restaurant kitchen grease trap pipe cleaned with line jetting services on a regular basis offers many benefits to your business:
Saves money

: You don't have to worry about closing your doors due to a plumbing or grease trap emergency. Regular line jetting allows business to continue as normal.

Extends life of grease trap

: The grease trap in your kitchen is designed to last for years, but only with routine maintenance. By keeping the trap and pipe clean, you're able to detect and prevent any major issues.

Avoids hazardous situations

: If the grease from your kitchen escapes the trap and leaks into the local sewer system, you could face fines and penalties. By keeping the trap and pipe clean, you don't have to worry about harming the environment.
Use Myrtle Beach line jetting to keep your kitchen clean and operating at an optical level. If you have questions or want to schedule your hydrojetting service, contact the Elvis Service Company today.