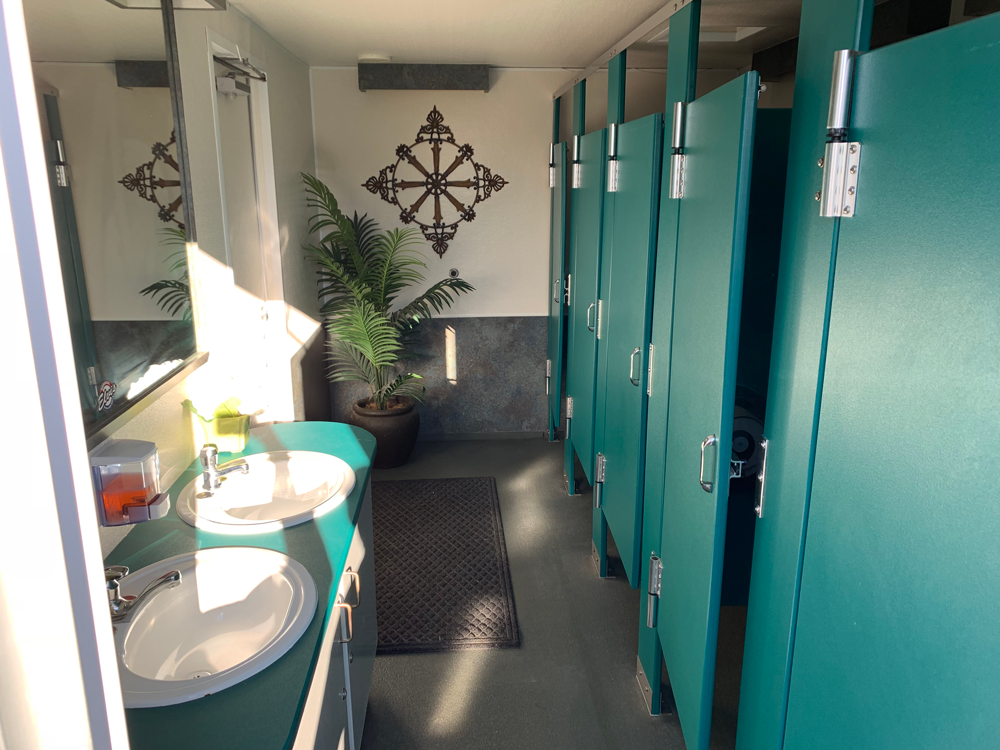 03 Oct

Best Bathroom Trailer Rental Company
Best Bathroom Trailer Rental Company
Before you call just any portable restroom rental company in Myrtle Beach, Conway and the surrounding areas, there are a few elements you need to consider. Understanding what makes a reputable rental company will help ensure your event and the restroom facilities meet your expectations. Whether you're hosting a community event, planning a Lowcountry wedding, or need portable restrooms for a construction site, you want to choose the best bathroom trailer company available.
Elvis Service Company offers a number of different portable restrooms. From your standard porta potty to VIP bathroom trailers with flushing toilets and sinks, our facilities are clean and built to last. Let's delve into what to look for as you choose the portable restroom rental company that will help facilitate your outdoor event.
Variety Of Styles
Are you on the planning committee for an annual marathon running event or responsible for the rental equipment for a black-tie wedding? It's important the Conway porta potty company you select has a wide selection of portable restrooms from which to choose. Modern portable restrooms come in all shapes and sizes, so you're sure to find the type of style you need if you partner with the right company.
Standard porta potties are best for large outdoor events, like music festivals and running events. VIP restroom trailers are more ideal for corporate events, family reunions, or weddings. Consider the type of restroom you need according to the event, and use our guide to determine how many porta potties you'll need.
Delivery And Placement
With all the things you have to do in preparation for the big event, it's nice to rely on a porta potty company that will deliver the facilities. Elvis Service Company will deliver the units to your desired location and place them in the designated space. Our experienced team understands you don't have the time, and may not have the equipment to haul portable restrooms or move them onto the event space. We'll handle the heavy lifting so you can get on with planning.
Porta Potty Accessories
The rental company you select needs to offer porta potty accessories to complete the experience. Handwashing stations and hand sanitizing units are just two of the most requested accessories to accompany your porta potty rentals. Your guests need a way to stay clean and you want to prevent the spread of germs, so be sure to ask your prospective rental company if they offer these hand cleaning accessories.
Porta Potty Equipment Management
When you want quality, experience matters. Porta potties have gained a stigma of being unclean and germ-ridden, but when you choose the right rental company, you'll discover that isn't the case. The Elvis Service Company maintains all portable restroom units with diligence and care. Our goal is to ensure you and your guests enjoy a clean, safe environment. You can expect all porta-potties and other portable units to be tidy and odor-free when they are delivered. If any problems should arise with the units, our experienced staff can make the necessary repairs.
There are several porta potty rental companies in Myrtle Beach, Conway and the surrounding areas, but when you take the time to research your options, you'll discover Elvis Service Company has the reputation, equipment, and experience you need.