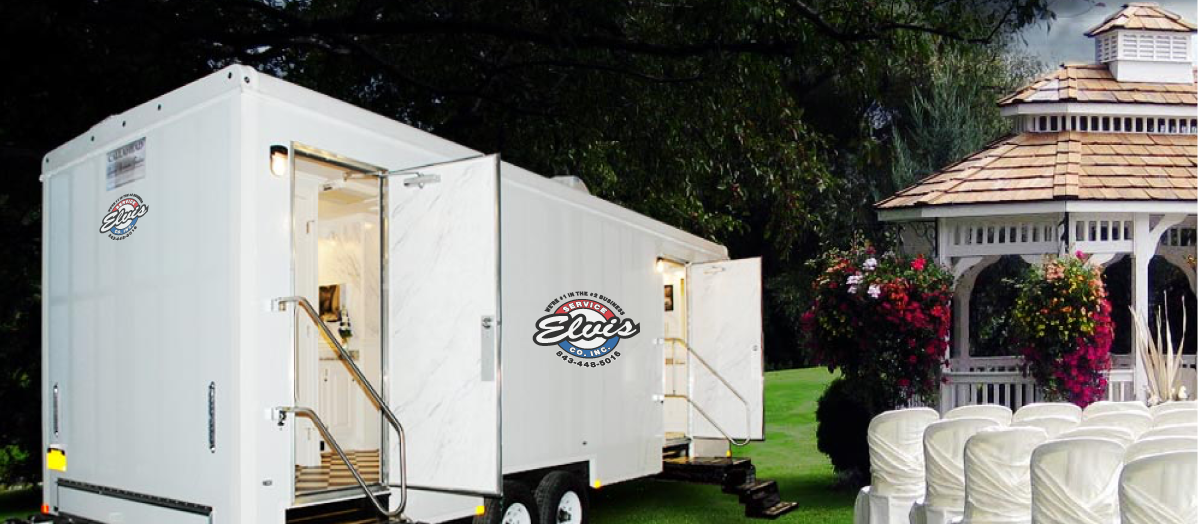 19 Aug

Which Porta Potty is Right for Wedding?
Which Porta Potty is Right for Your Wedding?
When you are planning a wedding there are so many things to consider, like the venue, the caterer, the music, the guest list, that portable restrooms don't always make a part of the priority planning list. While we may be biased, we think it should be a priority decision. The last thing anyone wants to worry about on their wedding day is if there are enough comfortable portable restrooms for their guests.
And don't worry if the portable toilets don't match your theme, there are options you have probably never dreamed of (AKA The Powder Room Trailer). the considering which porta potty rental will best fit your needs should be part of the planning process. So, which porta potty rental will best fit your wedding? You need to consider a number of factors – like how many people will attend, the type of event, and your budget – you'll choose between porta potty rentals and powder room trailer rentals. They serve the same function, but differ aesthetically.
Porta Potty

: Portable restrooms, or

porta potties

, are typically designed as single stalls that stand alone and come in a range of styles. Most

porta potty rentals

are equipped with a hand sanitizer dispenser, but it's also possible to rent a hand wash station for your event.
Powder Room Trailer

: A

bathroom trailer

, often referred to as a

powder room trailer

, is a

deluxe porta potty

option for events. The trailers are standalone units that typically offer separate spaces for men and women. The units may contain one or multiple stalls and are regularly rented for weddings or fancy occasions.
What Type Of Porta Potty Rental Is Best?
Consider the below factors as you decide if a porta potty rental or powder room trailer is the best fit for your event.
Budget

:

Deluxe porta potty

options like powder room trailers are more expensive than basic portable restroom stalls. However, the deluxe options obviously offer a more luxurious experience for your guests, so keep your price point in mind while also considering guest comfort level.
Guest Count

: How many people will attend your event? If you're expecting a large crowd,

porta potty rentals

can be lined side-by-side to accommodate hundreds, even thousands, of event goers.

Porta potty rentals

are a good option for outdoor concerts or sporting events.

Interior Space

:

Powder room trailers

offer enough space for guests to change clothes if needed – as with a wedding party or marathon – or freshen up after an event.

Venue

: If your location doesn't offer adequate space for a

deluxe porta potty

, you'll want to consider the individual units. You can utilize the basic

porta potty rentals

and have the units placed in a discreet space while still meeting the needs of your guests.

Weather

: Be aware of the weather in your event location. Many

powder room trailers

offer climate control options so air conditioning or heating is available. Basic

porta potty rentals

, however, will not have this option.
Upgrades

: If you want to create a particular experience for your guests, you will have custom options like indoor lighting, running water, or mirrors to enhance the

deluxe porta potty

. In some cases, powder room trailers may require power and water hookups, so be sure to ask the rental company for specifics.
Use these elements to help determine which porta potty rental option will mesh well with your event and will meet the expectations of your guests.